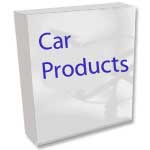 CAR wash SPECIALTY WAXES & TRIPLE FOAMS
3X CONDITIONER
(RED,YELLOW,BLUE) - FOR WASH PROCESS TRIPLE FOAMERS IN FRICTION AND TOUCHLESS WASHES AND TRIPLE FOAM BRUS SOAPS IN SELF-SERVES. AVAILABLE IN THREE COLORS, 3X CONDITIONERS PUT ON A GREAT CUSTOMER SHOW WHILE ALSO BEING ECONOMICAL AND FREE RINSING. ALSO AVAILABLE IN WINTER FORMULA.

DREAM FOAM
A UNIQUE FOAMING PROTECTANT WHICH PROVIDES THE ULTIMATE IN SHINE AND PROTECTION. PLEASANT "CREAMSICLE VANILLA-ORANGE" SCENT.
ORANGE PROTECTANT
THIS PAINT PROTECTANT IS FORMULATED TO MAINTAIN AND PRESERVE CLEAR COAT SURFACES AS WELL AS ALL MODERN FINISHES. PROVIDES VISIBLE HIGH-GLOSS APPEARANCE AND PLEASANT "CREAMSICLE" SCENT FOR CSTOMERS. FOR USE IN CONVEYORS, AUTOMATICS AND SELF-SERVES.
KALEIDESCOPE
THE ULTIMATE IN LOW pH TRIPLE FOAMERS! CAN BE USED ANYWHERE TRIPLE FOAMS ARE APPLIED FOR PLEASING CUSTOMER FOAM AND PLEASANT AROMA WHILE ENHANCING THE PERFORMANCE OF SEALERS, CLEAR COATS, AND DRYING AGENTS FOR OPERATORS. (RED,YELLOW,BLUE).