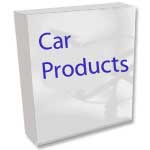 CAR WASH tire and wheel cleaners



foamy wheel cleaner
LIQUID PINE SCENTED DETERGENT SPECIFICALLY FORMULATED TO REMOVE BRAKE DUST, WHITEN WHITE WALLS AND REMOVE GENERAL ROAD SOILS FROM TIRES AND RIMS. SAFE TO USE ON ALLOY AND PAINTED RIMS. GREAT CUSTOMER APPEAL IN SELF-SERVES WITH IT'S GREEN FOAM AND PINE AROMA.
BLAST
MAKES A GREAT PRESOAK IN SELF SERVE BAYS OR AS A TIRE/RIM CLEANER. CAN BE USED ON MAGNESIUM, ALUMINUM AND MOST ALL LATE MODEL VEHICLES. SAFELY REMOVES CARBON, OXIDE FILMS AND BRAKE DUST BUILDUP.
POWER BLAST
A HEAVY DUTY SPECIALLY DESIGNED DETERGENT FOR THE CONVEYOR ON-LINE HIGH PRESSURE FRICTIONLESS WHEEL WASHERS. REMOVES GREASE, OIL, DIRT AND ROAD FILM TOUCHLESSLY.
CHEM BRITE OL
A HYDROFLUORIC ACID BASE WHEEL CLEANER FOR TUNNEL WHEEL BRIGHTNING.