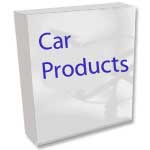 CAR WASH SPECIALTY ITEMS
SAFE CITRUS
A CITRUS BASED PRODUCT THAT QUICKLY BREAKS DOWN TOUGH TO CLEAN INTERIORS OF CARS. DOUBLES AS AN EXCELLENT DEGREASER. SAFE ON ALL INTERIOR SURFACES.
BUG REMOVER
FAST-ACTING BUG REMOVER THAT QUICKLY PENETRATES AND LIQUIFIES UGS AND OTHER INSECTS THAT ARE NORMALLY ENCOUNTERED ON WINDSHIELDS AND GRILLS. RINSES EASILY AND FREELY AND SAFE FOR ALL PAINTED SURFACES.
DEFOAMER
USED FOR DETERGENT FOAMS IN CAR WASH RECLAIM SYSTEMS AND ALSO SUITABLE FOR WATER TREATMENT AND SOAP RECOVERY TANKS.
UNBELIEVABLE
A SILICONE-FREE DRESSING THAT MAKES OLD TIRES LOOK NEW AGAIN.
ULTIMATE TIRE DRESSING
A FINAL STEP TIRE DRESSING TO LEAVE THAT JUST SHINED LOOK. LONG-LASTING SHINE AND DURABLE PROTECTION ON WHEELS.
SAFERESTORE EQUIPMENT & TUNNEL CLEANER
REMOVES SOAP SCUM FROM WALLS AND EQUIPMENT. CLEANS AND RESTORES WINDOWS/SURFACES TO LOOKING BRAND NEW. SAFE ON ALL GLASS AND EQUIPMENT SURFACES.