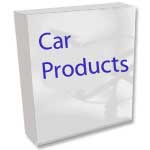 CAR WASH FOAMERS
mile high foam
A VERY VERSATILE DETERGENT THAT CAN BE USED AS A HIGH RESSURE DETERGENT/FOAM BRUSH DETERGENT
OR AS A PRESOAK IN SELF SERVE BAYS. MILE HIGH FOAM ALSO HAS MANY DIFFERENT USES IN FRICTION WASHES FROM PREP ARCHES TO RIM CLEANER. IT IS BIODEGRADABLE AND ENVIRONMENTALLY SAFE.
GLO
A LO pH CONVEYOR FOAMER THAT IS ALSO A VEHICLE SOIL CLEANER, PAINT/GLASS AND METAL BRIGHTENER,
AND FABRIC LUBRICANT. ASSISTS DRYING AGENTS TO BOOST THEIR PERFORMANCE.
BUBBLE UP
HIGH SUDSING LIQUID PRE-SOAK PACKS THE CLEANING POWER USUALLY FOUND ONLY IN A POWDER, IN THE CONVENIENCE OF A LIQUID. DESIGNED FOR FRICTION WASHES AND IDEAL FOR HI-LO FRICTION CLEANING. ALUMINUM SAFE AND BIODERADABLE.