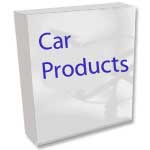 CAR WASH DRYING AGENTs
PRIMO
A CONCENTRATED LIQUID DRYING AGENT DESIGNED TO BEAD WAER, TO AID IN THE DRYING OF VEHICLES. PRIMO
CAN BE USED IN FRICTION AND TOUCHLESS WASHES. SHINES AS IT DRIES WITH FAST BREAKING ACTION TO GREATLY REDUCE DRYING TIME.
DRI RITE
ECONOMY DRYING AGENT FOR APPLICATION IN TOUCHLESS, FRICTION, AND SELF-SERVE WASHES. BEADS WATER TO FACILITATE DRYING.
VERY BERRY
SOMETHING NOVEL! A BERRY SCENTED DRYING AGENT THAT ADDS TO A CUSTOMER'S PLEASANT WASH EXPERIENCE BY PROVIDING A PLEASANT AROMA AT THE WASH EXIT.