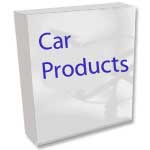 CAR WASH Low pH Presoaks
Start
REMOVES ROAD FILM. USED AS THE FIRST STEP IN A 2-STEP ACID/ALKALINE PROCESS. CAN BE UTILIZED IN BOTH TOUCHLESS TUNNELS AND IN-BAY AUTOMATIC CAR WASHES TO REMOVE EXCESSIVE WINDSHIELD FILM.
Dirt Gobbler
A LOW pH, AMMONIUM BI-FLUORIDE, HIGH FOAMING DETERGENT. DIRT GOBBLER CAN BE USED AS A STEP ONE PRESOAK IN A TWO STEP TOUCHLESS CLEANING. CLEANS AND BRIGHTENS CHROME AND PAINT. EXCELLENT FOR REMOVING WINDSHIELD EYEBROWS.
FIRST STEP
A LOW pH HYDROFLUORIC ACID BASED, HIGH FOAMING DETERGENT USED FOR ENTRY FOAM AND PREPS IN FRICTION CONVEYORS, AND AS A HEAVY DUTY LOW Ph STEP 1 TOUCHLESS PRE-SOAK IN 2 -STEP CONVEYORS AND AUTOMATICS. ESPECIALLY EFFECTIVE ON DIFFICULT TO REMOVE ROAD FILM.